The North Carolina Triad's Real Estate School
Prelicensing Courses
Want to become a licensed Real Estate Agent? Take our prelicensing course to get ready for an exciting career in Real Estate!
Let our experienced real estate instructors prepare you for the North Carolina Real Estate License Exam.
We offer weekend and evening courses to fit any schedule!
$450*
*Price Includes Textbook
Postlicensing Courses
Need to complete your real estate licensure requirements? Our postlicensing courses will provide you with the training you need.
Taught by professionals with years of experience in the real estate business, our courses provide up-to-date training necessary for provisional brokers to obtain full broker status.
$225*
*Textbook Sold Separately
Continuing Education
Obtaining the required annual continuing education credits offers agents the opportunity to stay updated with the latest topics facing real estate agents in today's market.
We will help guide you through any changes to rules and regulations in addition to other topics which have been approved by the North Carolina Real Estate Commission.
Online CE Courses
NEW! Take advantage of our new online courses that will provide you with the latest updates and topics with the utmost convenience.
Get the same quality of instruction while working on your own schedule. The online courses available at CSRE will help prepare you by keeping you up to date with the latest topics.
Real Thoughts of a Realtor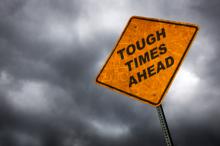 Being a Realtor Can Be Tough I'm not going to sugar coat it. Being a Realtor can be a tough job. "Sure," you scoff. "You get to make your own schedule and show cool houses for a living." If only it were that simple. The last... Read More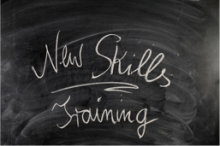 Why I became a Realtor As it was not very long ago that I undertook to make this decision myself, I thought it might be valuable if I shared my thoughts and reasoning to those of you who are still contemplating this career... Read More
What do our students say?
Excellent school, never cancels even for small classes, excellent instructors, can't say enough about them!

- Post-Licensing Student (07/2020)

Jane encourages and facilitates student participation and interaction. This is one reason why her classes are so interesting.

- Post-Licensing Student (06/2020)

Julie did a great job completely reformatting an entire course. She made it entertaining and fun with her upbeat personality and ability to joke around and not be too serious all the time. I fully intend to continue my post-licensing education with this school.

- Pre-Licensing Student (06/2020)

My preference, quite frankly, is a classroom situation, but Carolina School of Real Estate and Tricia rose to the challenge of adapting quickly and effectively to the online format required due to Covid.

- Post-Licensing Student (06/2020)

Tricia was fantastic with us, calling us by name, recognizing our contributions, gently correcting us when we provided an incorrect answer. She was go good on Zoom - I'm sorry we couldn't have had the class in person, because I can only imagine she would surpass herself.

- Post-Licensing Student (06/2020)

Thank you all for the convenience of online classes, quick responses to my needs as a student and availability of courses during pandemic, Carolina School of RE absolutely ROCK!!!

- Post-Licensing Student (06/2020)