The North Carolina Triad's Real Estate School
Meet CSRE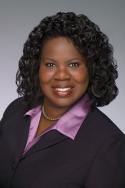 Lane Young
Lane Young has wide range of real estate experience stretching back over 34 years.  Lane started her career as the personal assistant to one of North Carolina's pioneering and most successful real estate developers. Lane translated this experience into a career as a real estate agent and real estate education administrator.  As Director of Carolina School of Real Estate, Lane works closely with our students and the North Carolina Real Estate Commission to ensure access to the most up-to-date training and opportunities for success.  Lane is your advocate and cheerleader as you work to obtain your license and training with Carolina School of Real Estate.

Patricia A. Moylan, J.D.
Post-Licensing & CE Instructor
Tricia is an attorney who began her law practice in the early 1980s in Ohio as a staff attorney with the Toledo Legal Aid Society and then as a Referee in the Lucas County Court of Common Pleas, Family Court Division.
She returned to North Carolina and was admitted to the NC State Bar in August 1987. She continued her family law practice until 1999, when she was hired as the NC Real Estate Commission's first Legal Education Officer in its Education & Licensing Division. As Legal Education Officer, she was primarily responsible for creating the educational materials for the Commission's annual Update/BICAR courses, was a co-author and primary editor of the Commission's NC Real Estate Manual, the approved text for the Commission's postlicense courses, and developed and taught the Commission's Broker-in-Charge course from 2000 through 2017.
Tricia thoroughly enjoys sharing her knowledge with others and learning from them. Students and instructors frequently comment that Tricia has an uncanny ability to explain complex concepts in simple, understandable terms, whether orally or in writing.
EDUCATION 
University of North Carolina – Chapel Hill BA with honors in Psychology - 1978
University of Toledo College of Law Juris Doctor – 1981
LICENSURE
Admitted to NC State Bar August, 1987 – present (active status)
Admitted to Ohio State Bar November, 1981 - present (currently inactive status)
NC Broker License 2002 (active status)
CDEI – Certified Distance Education Instructor February 2018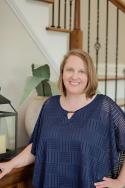 Julie Campbell
Pre-Licensing, Post-Licensing, Cram Instructor & Math Tutor
Julie Aites Campbell has been in real estate since 2001, beginning as an administrator and eventually making the move to residential sales full-time before she began teaching pre-licensing and post-licensing. When Julie started offering math tutoring to pre-licensing students in 2012, she quickly realized how much she enjoyed meeting and working with future real estate brokers. Today, Julie is involved in real estate sales as a member of a top producing team, teaches pre-licensing and post-licensing courses and still offers private math tutoring.
Julie has a head for numbers and details which makes her a great resource for students. She has knowledge from being in the industry for so many years. She brings "real life" examples from her sales experience to her classroom that better helps students understand and relate to the material
Julie has a Bachelor of Science degree in Business Administration from UNC-G and an Associate of Arts degree from Brevard College. She is married to her best friend Ryan.  Ryan and Julie enjoy traveling and baseball.
Contact Julie for assistance in pre and post-licensing or math tutoring at julietherealestateinstructor@gmail.com

Anne Rasheed
Pre-Licensing, Post-Licensing, CE Instructor & Math Tutor
Anne is a native of Pawleys Island South Carolina. She graduated from Appalachian State University where she majored in real estate. Anne stayed in Boone to pursue her real estate career. Anne has owned numerous real estate companies over the past 30 years.
Before leaving Boone in 2017, she was named The High Country Association of Realtors "Realtor of the Year".  She is also a licensed North Carolina auctioneer.
Anne discovered that she had a passion and a natural ability to teach. She has taught for private schools in North Carolina, the North Carolina Real Estate Commission, and has continued to make time for the community college system that helped her get started. Anne is currently teaching real estate classes at AB Tech. Anne has won The North Carolina Real Estate Educator's Instructor of the year award and was the first ever recipient of The North Carolina Real Estate Commission's Billie J Mercer Excellence in Education award. Anne was the co-author of the real estate textbook, North Carolina Principles and Practices 6th edition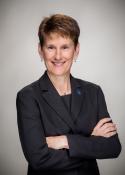 Jane Bowser
Pre-Licensing, Post-Licensing, CE, Cram Instructor & Math Tutor
Jane is a lifelong educator at the secondary and university levels. Her areas of educational expertise include pedagogy, technology, and science and math instruction. Her experience in real estate includes investing, property management, and brokerage. Midway through pre-licensing, Jane realized that she could bring her expertise in teaching, tutoring, and technology to the real estate classroom. That expertise combined with 20 years of experience in investing and property management and recent licensure as a full broker enables her to help real estate students learn in an effective and engaging manner.
Jane has a BS in Chemistry, MS in Analytical Chemistry, and Ed.D. in Curriculum and Instruction. She holds Administrative and Instructional Technology Specialist licensure in North Carolina and is a Broker at Blowing Rock Investment Properties in Blowing Rock, NC. She is married and enjoys cooking, playing tennis with her husband, hiking, and volunteering with her recently certified therapy dog, Pepper.
Contact Jane for assistance in pre and post-licensing or math tutoring at jane@brips.com.

Mishonna Perry
Pre-Licensing & Post Licensing Instructor
Mishonna has over 19 years of real estate experience, she started as a NC Realtor in 2004 and lived in MD for several years in 2014 where she became licensed in DC, MD & VA and practiced real estate there as well. A few years ago, she decided to move back to NC in the Charlotte area to continue her real estate career and open her own firm.5
Mishonna is the Broker/Owner of Making Moves Happen Realty in Charlotte, NC and she is a Certified CPD Life Coach. Motivational speaking and inspiring others to believe in themselves is also something that she enjoys doing. She has a passion for mentoring and training and this passion has been a driving force that has allowed her to assist many agents with building successful careers in the real estate industry.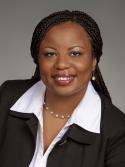 Aneka Bartley
Pre-Licensing & Post-Licensing Instructor
Aneka is a NC Real Estate Broker. Aneka brings a variety of real estate experience to the table as an instructor. She began her career in Charlotte as an exclusive buyer's agent with one of the areas largest buyer's agencies at the time. She then moved on to work in new construction with a regional and later on with a national builder. Since 2006 Aneka has focused on General Brokerage in the Triad and currently works with one of the areas most successful firms.
Aneka's passion for the business and desire to help others grow and achieve the knowledge they need to be a successful real estate professional leads to her students success.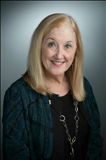 Nancy Legg
Pre-Licensing, Post-Licensing & CE Instructor
I have had the pleasure of being in the real estate industry for over 34 years. I have loved learning in all the diversities that real estate has to offer; Residential sales, some commercial, residential property management, training, recruiting, managing, appraising, Broker in charge and teaching. I have been a certified instructor since 1991, in Pre-licensing, Post licensing and Continuing education. I am currently a BIC with North Group Real Estate out of Clover, SC, and offer significant training to my agents. Teaching is my passion, I love sharing my knowledge with future and current licensees.
I am a big believer in education, having earned the Consumer-Certified Real Estate consultant designation, the Certified Residential Specialist designation, Graduate, REALTOR's Institute designation. As an instructor, I completed the Certified Real Estate Instructor course with the Instructor Training Institute, to become ITI Certified and attained the Gold Standard Instructor, from the national Real Estate Educators Assoc. I am extremely proud to have been named SC Association of REALTORs Instructor of the Year, 2005. I am here to help, please don't hesitate to call, email or text me with any of your education needs.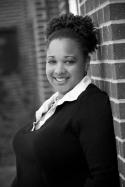 Kandyce Ellis
One of the most successful and popular real estate instructors in North Carolina. Along with teaching, Kandyce is also a well respected real estate coach, mentor and consultant to many. Kandyce's ongoing learning and dedication to real estate instruction, practice and coaching, positions her as one of the most knowledgeable and story-filled instructors around. Kandyce even recently went as far as achieving her auctioneer's license as yet another way to stay abreast of all pathways within real estate. Kandyce lives in Cary and when she's not teaching or learning, you'll find her exploring her foodie side and testing out the local cuisines around the Triangle.

Katie Davis
As a fourth generation native of Winston-Salem, I chose to continue living here after graduation from Salem College.
In my spare time, I enjoy spending time with my husband, John and our Goldendoodles, Monti and Buddy.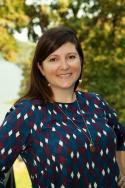 Amber Stotesbury Harley
Amber has been a licensed real estate broker since 2004.  After graduating from Meredith College in Raleigh, NC she went to work for the NC Real Estate Commission. During her time at the Commission Amber learned the process of getting and maintaining a license from the inside.  In 2012 Amber left the Commission and began her teaching career.  In addition to teaching, Amber is an active residential broker and property manager.  Amber currently lives in Troy, NC on Lake Tillery. 

Jodi Tate
I learned from my parents, the importance of a plan.  My dad, a former head football coach at Wake Forest, taught me to develop a game plan to move the ball down the field.  Progressively advancing the ball involves adaption, creative solutions and concentrated effort.  My mother, a gourmet cook, taught me to explore different ingredients then use them in creative ways to make wonderful food.  My favorite times are spent with family gathered around the table laughing and sharing stories.  Cooking and planning holiday parties for family and friends brings much joy and balance to life.  Spending time with my niece and nephew, Lily and Jake, is treasured as much as life.
This brings me to a wonderfully long career in real estate.  The first ten years I was a top selling Realtor in the Winston-Salem area. During the next years I managed branch offices, led a 250 agent company, developed prestigious seminars and provided coaching for hundreds of elite Realtors nationwide.  Developing, communicating and implementing winning strategies are three things I am passionate about.  These three hallmarks have been and continue to be the core of my business mentality.

Kim Stotesbury
Pre-Licensing, Post-Licensing & CE Instructor
Kim Stotesbury earned a North Carolina broker license in 1989 and, as a North Carolina Real Estate Commission approved instructor, began teaching real estate prelicensing courses in 1992 at Rowan Cabarrus Community College.  She has dedicated her career to real estate education.
Kim earned the Distinguished Real Estate Instructor designation (DREI) in 1997 and is currently one of eighty nine instructors in the United States to hold the DREI designation, conferred by the national Real Estate Educators Association (REEA).
Kim is a past President of the North Carolina Real Estate Educators Association (NCREEA) and is an award winning educator.  She received the North Carolina Real Estate Educator Association's Educator of the Year Award and the North Carolina Real Estate Commission's Billie J. Mercer "Excellence in Education" Award.
Kim has helped write, design and edit numerous educational materials for sponsors/schools in her 25 years of real estate education.  She received the North Carolina Real Estate Educators Association's Most Outstanding Program of the Year for her continuing education elective course titled Property Management – Pitfall or Profit?

Brent White
After a career spanning over 20 years in residential and commercial construction, Brent made a natural transition into Real Estate. Brent began his career in real estate/construction in the early 1990s, when attractive real estate investment opportunities presented themselves. Brent purchased, remodeled, and sold many historic properties with great success. Brent has both owned his own residential construction and remodeling company and also served as a project superintendent for large commercial construction sites.  
Brent comes from a family with a long line of teachers, and although not an instructor himself, he is passionate about offering high quality real estate education at CSRE.  Through his leadership, the school's mission is to offer excellent coursework taught by student-focused instructors at a reasonable price.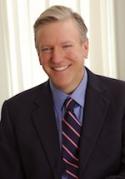 Greg White
Greg began his real estate career in 1992 and obtained his broker's license in 1993.  He founded his first brokerage at that time and became a pioneer of "Flipping" homes in Winston-Salem.  He bought, renovated and improved dozens of homes in Ardmore, Buena Vista, West End, Washington Park and West Salem throughout the 1990s.
By the late 1990s, having obtained a number of multi-family properties and seeing increased competition in "flipping", Greg concentrated on the brokerage side of the industry.  Working on his own and later affiliated with a leading (former) agency Greg quickly became a top producer.  His love of working with buyers and sellers solidified the next stage of his real estate career, brokerage.
In 2004 Greg formed a new real estate brokerage in Winston-Salem. Along with his partners Greg helped the company quickly rise to stature in the community and become the local leader in residential real estate services.
Greg served as President and founding partner at his real estate brokerage.  Greg had deep gratitude for the reception and recognition the brokerage has received both locally and nationally as a transformative leader in the real estate industry.
Recognizing a need for a full service real estate school, Greg founded Carolina School of Real Estate, LLC.  Carolina School of Real Estate is quickly becoming a leading provider of education in pre-licensing, post-licensing and continuing education.  Greg assembled a team of staff and instructors who are dedicated to excellence in experience, training and success for students and agents.